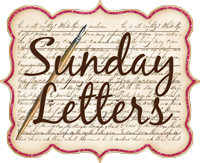 My Dear Sweet Dak,
Well, here we go sweet one. Today started the countdown to Graduation fun.
Today we had your graduation party, and how much fun it was. Just amazing!!! You had so many people come to hug your neck and love on you. What a great day!!
Here we are!! What a great and beautiful day. I love you so my boy and I'm SO proud of you.


Today was all about you and what a terrific kid you are and to celebrate all of your High School accomplishments. And you got to spend the day with some of your favorite people, like this precious girl. My "baby girl" Alyssa!! We love her so!!!
Other things have been going on this week, like you turned in your last College Comp Portfolio worth 500 points ~~ YOUZERS!!! You had another Tennis Tournament. It was a hard day for you, but you still did great!! We spent the day together yesterday going Prom shopping and a little shopping for today. It was SO fun just spending time with you.
And then today, when you came into the kitchen, yep I cried. Okay I lost it. It was so special just seeing you come in and knowing that today was such a special day for you. It was just so overwhelming for a moment. What am I gonna be like at graduation? =)
Well, this week is another HUGE week!!! Your last day of High School is next Thursday, then Prom is on Saturday, Baccaleaurate on Sunday, and then Graduation is next Monday. That is just amazing!!! So amazing!!
I love you so baby ~~ mom
**********************************************
Sir Cuteness,
You rocked my world today. You came in from a long day and my lap was the first one you went to and then you breathed your beautiful hot breath on my arm for a long time. It was sheer bliss!!!
You were so thrilled just to see us. It just makes my heart melt.
You are sure growing up fast. I'm trying to enjoy every part of these precious moments. You are a joy.
Love you to the moon, Moon, MOON ~~ Gamma
*******************************
My dear sweet Mr. Winslow,
You are so wonderful!!! You are on overtime now and you are working so hard for our family. On top of everything you are doing right now, you also are making sure you help me get the garden ready.
You are my hero.
I love you for always ~~ Dawn
********************************
Tomorrow, I will have a whole post on our party today. It was fabulous!!!