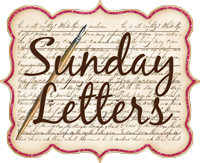 My dear Dak,
What a week we have had!! Four snow days this week, which means you've been couped up in the house all week, with me. Poor thing. Anyway.....
We've had our rough, fussy moments this week. Rough. at times. But we recovered well (see next post =) Our time in the snow was SO fun and you got me out in it. Which was great!! I saw a glimpse of normalcy in this crazy knee-filled life. And I liked it. It was nice to just have fun. Thank you for that.
You were finally able to get out in your car last night, although we would only let you go about a mile a way, you were still in your car =) I know that felt good to you.
They are calling for another winter storm next week. Maybe you'll get a day of school in before it hits again. I know your worried about all your school work. It will be okay.
You have got to sleep in this week (really in and it's annoying =) So you should be caught up on lots of sleep if nothing else =)
Love you baby ~~ mom
********************************************
My sweet dear Skylar,
Gamma loves you SO much!! You make me smile every.single.day. You are the funniest little thing.
You came in this week with daddy and as soon as you hit the door you were looking for me. I was in the hall and you couldn't see me. When you didn't see me, you said, "Gamma? Where are you?" When I said, "right here" you spun around and just smiled and came to me with arms wide open.
When it's bed time I tell you, "I love you to the moon." and you say, "I love you to the moon gamma" You are just the sweetest thing, and you are getting SO big.
You are such a GREAT kiddo!!!
Love you little guy ~~ Dawn
*************************************************************
Dick,
In all my life, I have NEVER known love, from anyone on this earth, like I know it with you. I KNOW that you are going to be here for me. I KNOW that you love me. It is a beautiful feeling.
You were home two days from work this week, and what did you do? Cleaned and worked on the house and you shoveled the neighbors drives. You are my hero. I love you so!!
I'm so thankful for you.
Love you sweetie ~~ Dawn