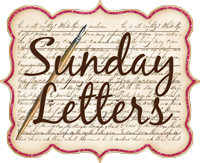 My dearest Dak,
How do I even start this Sunday Letter to you? I love you so much, and yet we find ourselves in a difficult season. A time when you are trying to grow up and I'm trying to let you and yet I don't want it to happen so fast. It.is.hard.
So, sweet boy, know that no one loves ya like your mama!!..... Well, except for God of course, and He loves you THE MOST!!!
You received first place yesterday in the "Improv" section at the Speech and Debate Tournament you went to yesterday. You and T beat everyone.....over a hundred other kids. You even beat the kids from Carthage, which I understand is a VERY BIG DEAL!! And today you told me that you would've been happy with 6th place, which is what you thought you got. You're teacher didn't tell you that you got first. He couldn't tell you, so you were just thrilled when the kids kept dwindling. It was down to you and one other school and you turned to T and said, "T, we got 2nd!!" And then they announed that 2nd went to Carthage and Clever 3A got 1st!!! You couldn't believe it!!!!! You even have the medal to prove it!!! GREAT JOB SON!! 1st place ~~ WAY TO GO!!!!!
This week you also made your mama cry. You got your invitations for graduation and called when you got home and said I would be sad, but that they were beautiful. Well, when Sir Cuteness and I got home, Kayla was playing Pomp & Circumstance on the piano and I thought that was weird. So I go and lay Sir Cuteness down and when I come out from the bedroom she starts playing it again and out you walk in your cap and gown. GASP!! You were all smiles and I was all tears, but it was a beautiful moment ~~ you rotten kid!!! =)
I know the day is fast approaching (less than 3 months away now) and all the preparations have started: guest list for both invitations and your graduation party. I am making your party invitations and you seem happy about that. Our dear friend Kathy will be making your cake (hopefully), and I'm gonna start looking for something nice to wear. I feel a trip to Branson coming =)

Love you for always, mom
************************
Sir Cuteness,
This week, we found out that you are going to have to go to a Cardiologist to get further testing on your sweet heart. We are praying and crying out to God to heal you and that they find NOTHING wrong at all!!! I'm believing my sweet baby, I am Believing!!!!!
You are the sweetest thing!!!!! We made cookies last night, ya know, the little squares that are already made and you just put them on the pan. I got some on clearance at the store because they were Valentine cookies. They were chocolate chip with pink hearts, and you kept picking the hearts off and eating them. You didn't want ANY on the cookies!!! It was SO funny!! I think we ended up with one or two on one or two cookies. HILARIOUS!!!
You are such a joy and delight to my heart, dear Grandson!!
Love you to the moon ~~ gamma
*************************
My Dear Mr. Winslow,
You have helped me so much this week. You challenge me to believe and you challenge me to know more. I am so thankful!!!
Thank you for guiding me and loving me like Christ loves the church. You are my hero.
I love you ~~ Petrii