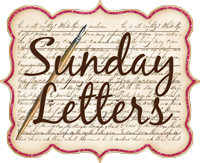 My Dearest Dak,
WOULD YOU MAKE A DECISION ALREADY? ARE YOU TRYING TO GIVE YOUR MOTHER A HEART ATTACK? =)
I know that you, for all intensive purposes, have made your decision. Although, we will not announce it until the FINAL decision is made, I am so stinkin' proud of you!!! I know I've been giving you a hard time =) I just want you to know that whether you are a Bear or a Lion, you are still my sweet boy son. God has blessed me immensely by letting me be your mom. So go Bears....or uhh, Lions......I'm so confused at this point =)
Well, you had your final High School Spring Break this last week. It was nice having you home, but tomorrow, back to real life =)
Yesterday, you were so sweet to me. I showed you my latest project, it's a mini-album for a Swap I'm involved in right now, and you asked me: "Mom, did you really make all of this?" Ummm, why yes, yes I did. You were impressed =) You told me I could sell them. You are so sweet. Thank you son. It means SO much coming from you.
I love you for always ~~ mom
*************************************************
My Sweet Sir Cuteness,
What a week you have had!!! Up and down we went with your doctor appointments this week, but in the end, all is well and you are one happy, healthy little boy. And we are so thankful for that!!
You were at your mama's yesterday and you were asking her ALL DAY when gamma was coming to pick you up. smile. You kept saying, "I wanna see gamma." Ahhh.....
Mama took you to your first Rodeo yesterday and you loved it!!! You were telling us all about the bucking........ you are SO funny!!!
When you woke up from your nap yesterday, mama asked you if you wanted to go sleep at gamma's and you said, "Of course." =) hahahaha
I love you SO much!!! It just makes me so happy to know that we share such a beautiful relationship. I love you baby boy.
Love you to the moon ~~ gamma
***************************
My Mr. Winslow,
Thank you for being there for me yet again this week. Even though we got some not-so-great news about my knee on Friday, we continue to press on and not give up. We will keep praying and asking God to show us the way. I know it will be fine, no matter what is decided.
We still have car problems, but you are working on fixing my car today. Thank you so much.
I love you Sweetie ~~ Petrii
*******************************
I will do a knee update tomorrow. Thank you for your prayers and concern for us.....