This is Love as a Verb at its finest my dear blog readers.
I have a very special prayer request.
A month ago my stepson took our precious grandson - Sir Cuteness - to the doctor for a recheck on his iron levels and the doctor thought he heard a heart murmur. This was new to us, because it had never been heard before. So they had us make an appointment for a recheck of that which was today.
So Sir Cuteness and I headed out to the doctor this afternoon, because mommy and daddy were working. We got there and the nurse came in and his pulse-ox was a little low and then the doctor came in and listened to his heart while Sir Cuteness was in several different positions: lying down, sitting straight up, sitting a little bent over etc., and said he could still hear something in the top part of his heart, so he is sending him to a Cardiologist. I asked him what could cause the low pulse-ox and he said it could be a virus, but could also be his heart. He also found an enlarged lymph node on the back of his head, which is actually visible without even touching to feel it.
So.....
This gamma...... (picture taken courtesy of Sir Cuteness with "The Pod" =)
Would LOVE AND APPRECIATE your prayers, for the player of these toys .....
And the reader of this Bible............ OH how I love him!!!!! .....
And the wearer of this Superman Hat .....
Together with his Uncle KoKo.....
OH MY STARS ~~ HAVE YOU EVER?!! ~~ CAN YOU STAND THE CUTENESS?!!!
We would SO appreciate your prayers for our sweet little dude. They will be setting us up with a Pediatric Cardiologist (so hard to type) within the next 10 days.
Thank you for loving us so much to pray for our Sir Cuteness!!!!! (His name is Skylar =)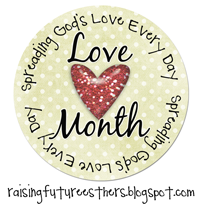 My friends, love never looks better than it does when we pray for each other.
Romans 12:9-13 (NIV)

Love in Action
9 Love must be sincere. Hate what is evil; cling to what is good. 10 Be devoted to one another in love. Honor one another above yourselves. 11 Never be lacking in zeal, but keep your spiritual fervor, serving the Lord. 12 Be joyful in hope, patient in affliction, faithful in prayer. 13 Share with the Lord's people who are in need. Practice hospitality.